Designer Scarves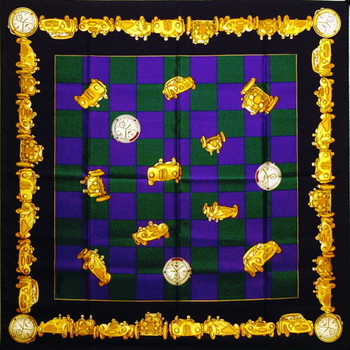 Mfr: Chopard
Fabric: 100% Silk
Size: Approximately 34" x 34"
Condition: Excellent.
Description: Great automotive scarf in striking colors. The photos do not show the darker colors well: the dark border color is actually navy with a green hem, (not really visible), with the same green in the checkerboard design with lapis blue.
Auto-Themed Clothing & Accessories
Vintage Paper Collectibles