Designer Scarves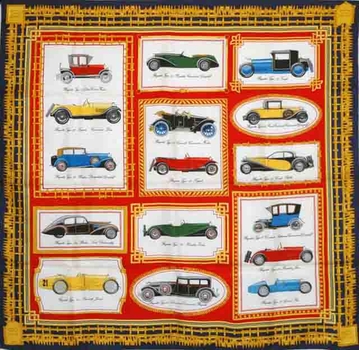 Mfr: Bugatti
Fabric: 100% Silk
Size: Approximately 35" x 35"
Condition: Excellent
Description: Exquisite scarf from Bugatti illustrating 16 different models. Note the beautiful gold crankshaft motif around the border. As with all Bugatti scarves, it is made from the finest silk and has their small oval logo throughout, woven into the silk. The colors are richer and brighter, and the design sharper than the photo appears.
Auto-Themed Clothing & Accessories
Vintage Paper Collectibles